Concept for an augmented Reality Game
I Created this character as a part of a concept for an augmented reality game using devices such as the Hololens and Magic Leap.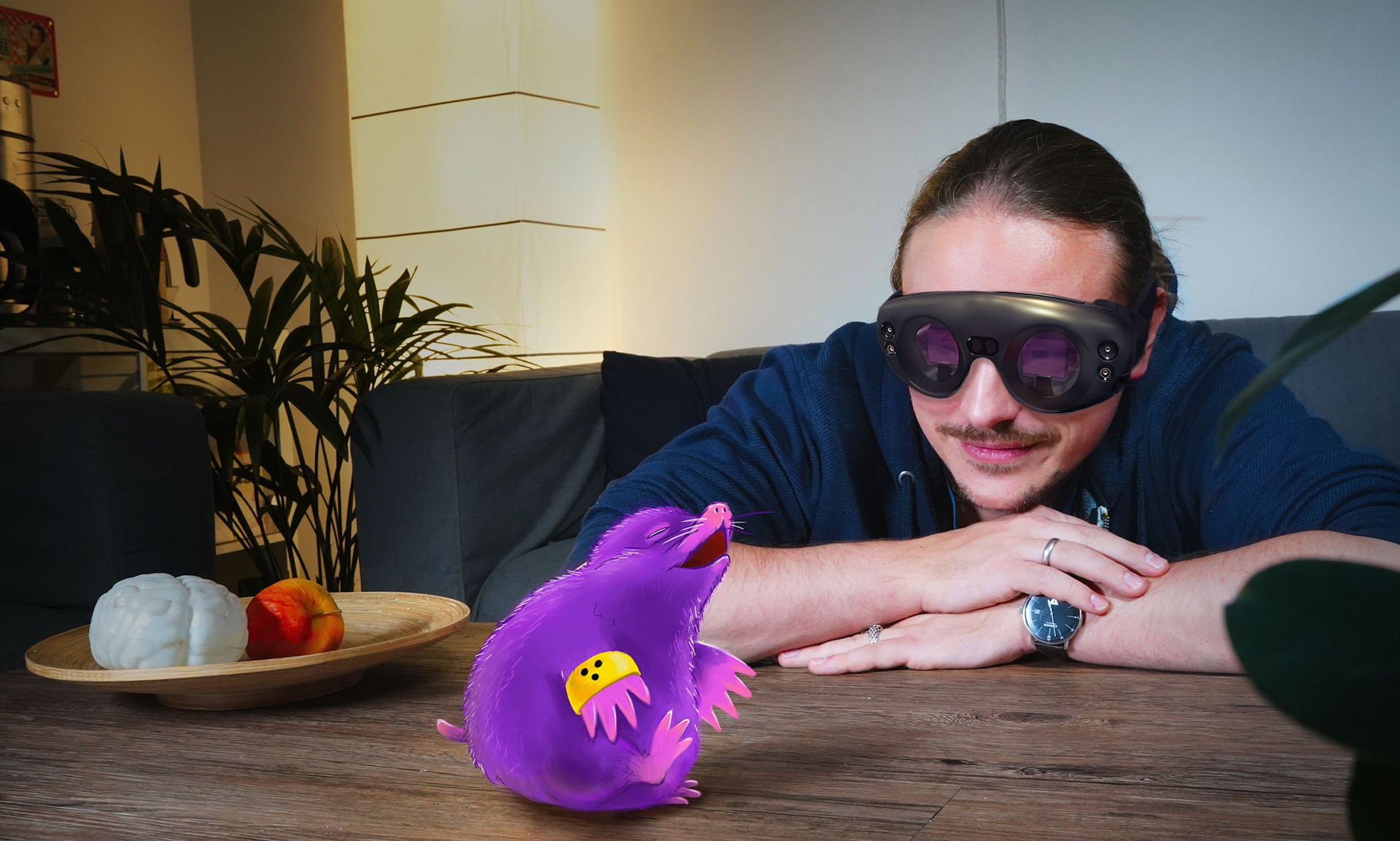 In the span of a few days i created a small whimsy concept for an augmented reality game with Magic Leap as the targeted platform.
The Game resolves around a little blind mole who is always hungry but not much of a hunter on his own. Help Myles the mole get to his food inside of your living space by building him a path while he stumbles around.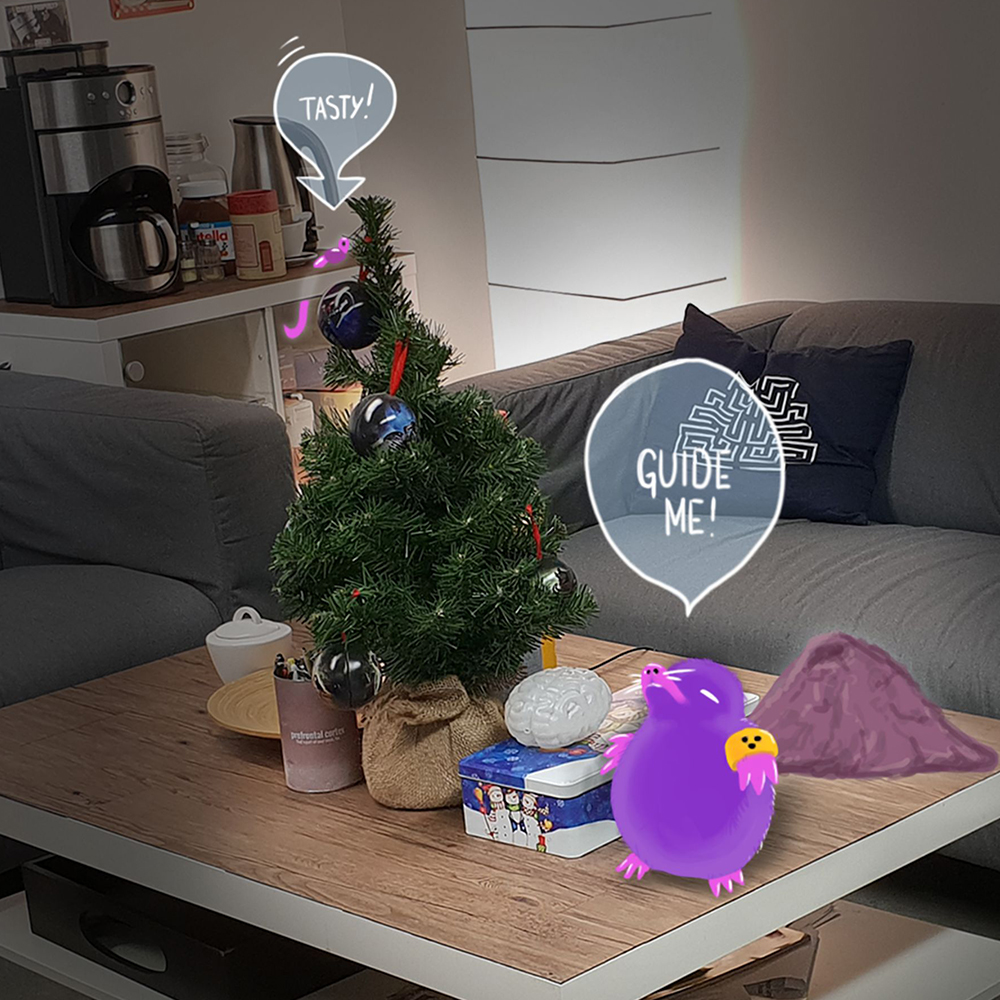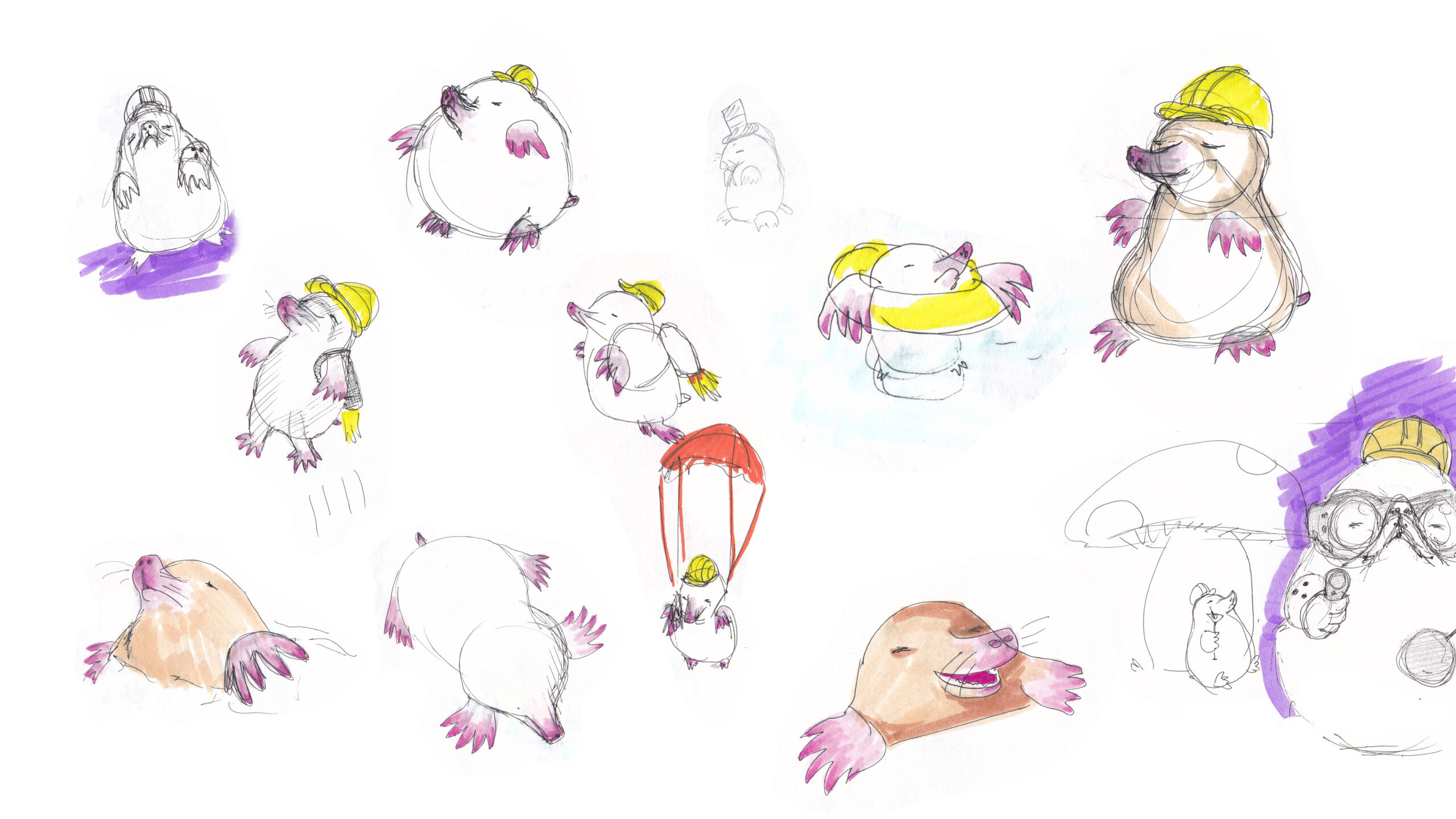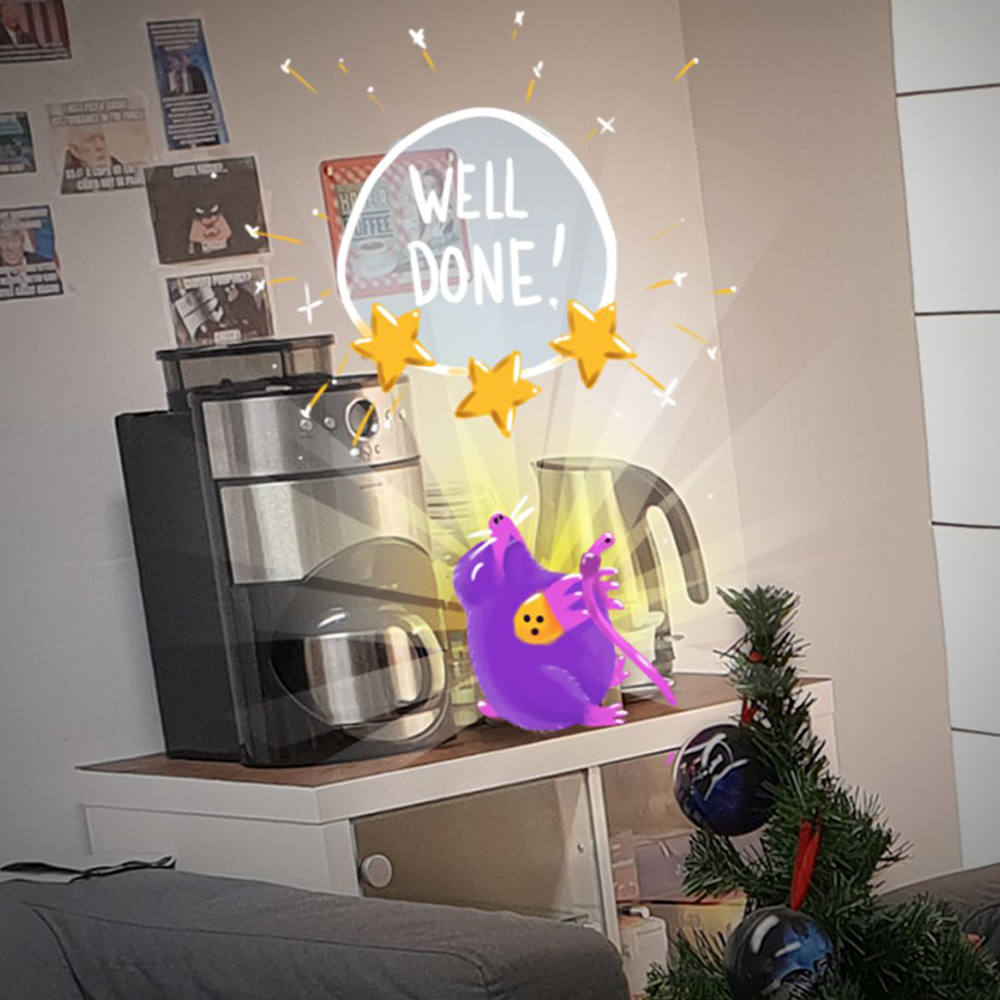 Since this was only a concept created for my employers at prefrontal cortex the result is a collection of concept artworks showing how such a game might look like in AR.
I also created a short Animation in VR using Oculus Quill with the goal of embedding this Quillustration in an AR Prototype.