VFX and Compositing
Working for ARRI Media as a Compositor and VFX artist.
During my time at ARRI Media I got to work as a Nuke Compositor and VFX Artist.
My tasks were quite diverse – I got to work on the restauration of old scans of analogue film footage, a lot of compositing, greenscreen, 2D retouch work and rotoscoping.
I also got to do VFX Set-Supervision as an assistant to Manfred Büttner for the period piece "Der Junge Karl Marx".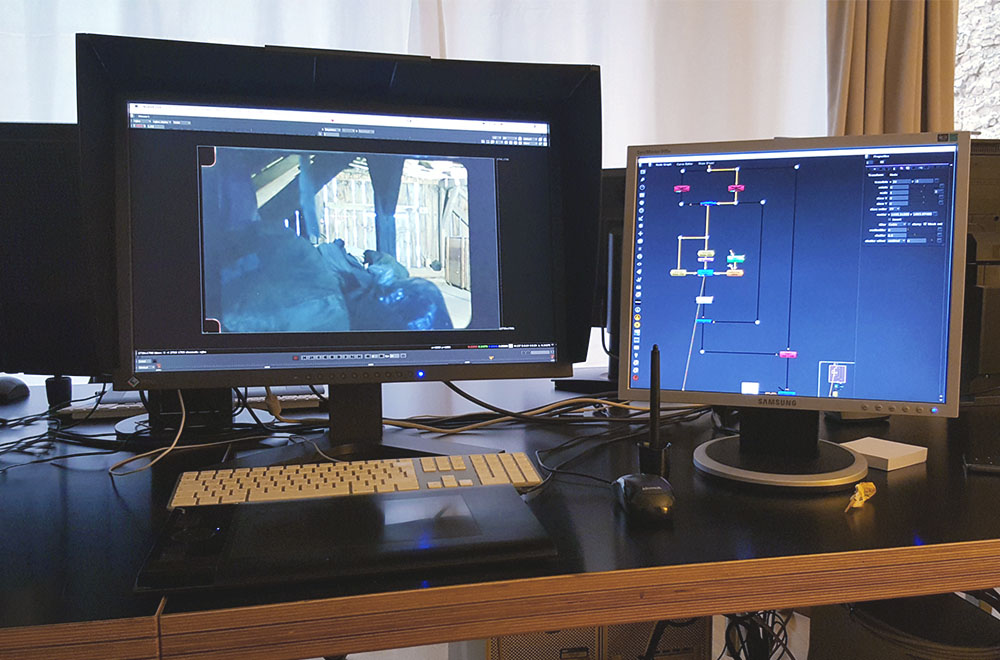 My shots can be seen (or rather not seen if i did it correctly) in the productions below: