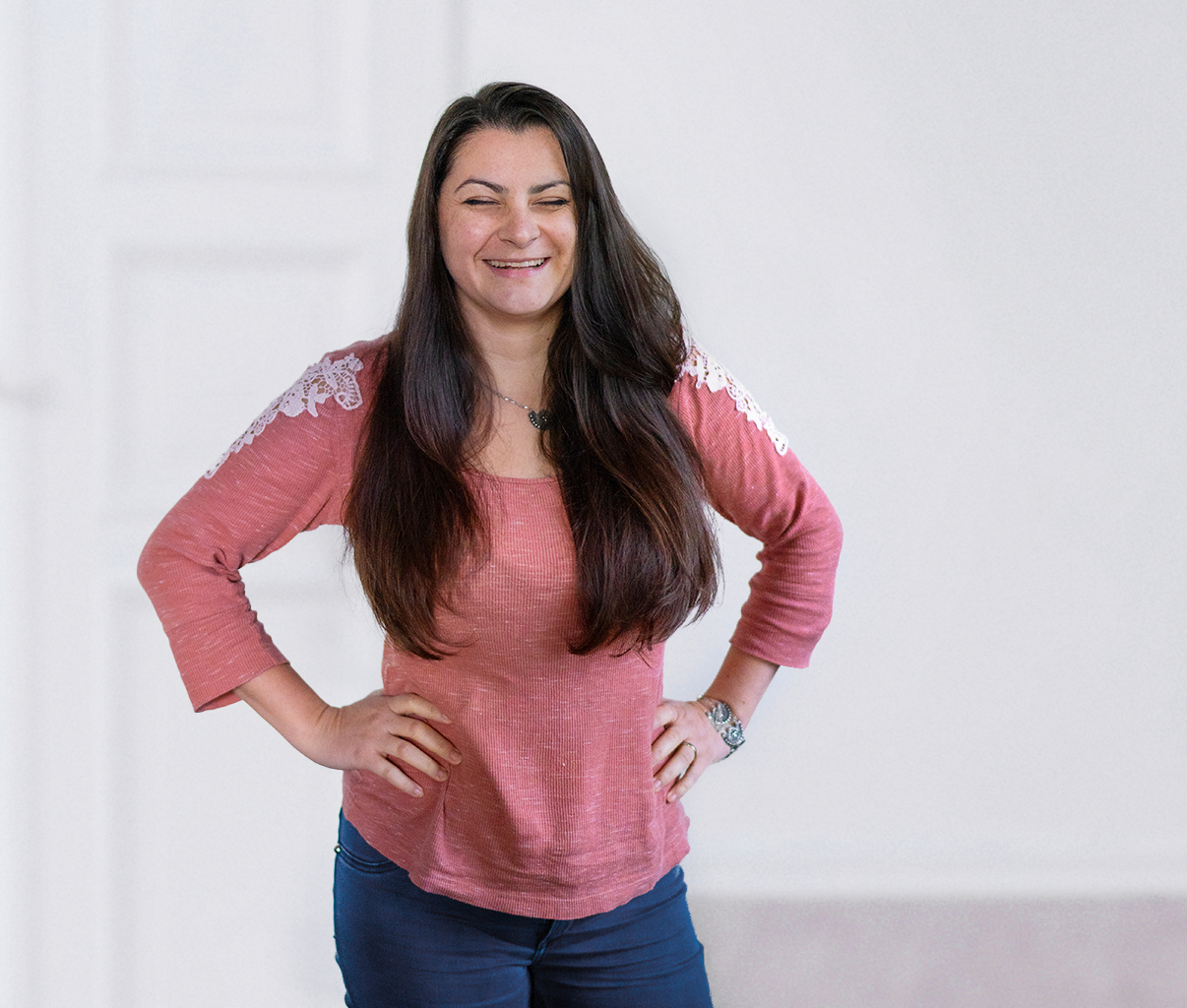 Hi! I'm Elitza Podsendek. Multimedia Designer.
I'm a multidisciplinary designer based in Germany.
My work is often inspired by technology. I especially love 2D and 3D animation as well as interactive media, so this is pretty much what informs my body of work.
Trying out and learning new software is something I'm always happy to do. I love to stay up to date with industry trends and techniques.

Scroll down to find out more about my skills and qualifications.


about me
I work interdisciplinary as well as across different software packages in the field of art and design.
To me it is essential to consider the overall picture at all times in order to recognize problems at an early stage and thus to tackle them in a structured manner.
I always carry out tasks assigned to me independently and responsibly, as far as the circumstances allow.
I am a quick learner and can familiarize myself with new topics and software packages easily.
By visiting professional workshops, following tutorials, and working on my art skills and my design knowledge in my free time, I always keep up to date on current industry standards.
Clear and honest communication is important both to me and for creating a trouble-free work environment with efficient workflows.
skills and software
3DS Max, Nomad Sculpt,
Substance Painter
illustration
/ photoediting
Photoshop, Illustrator, Lightroom, Adobe Fresco, Procreate
After Effects, Nuke, Mocha Pro, Neat Video, Premiere Pro
Toon Boom Harmony, Oculus Quill, 3DS Max, After Effects, Callipeg, Looom
VR, AR, Interactive Applications, Storyboarding, UX/UI
Presentations and Workshops
Polycam, Meshroom, Luma AI
Canon und Sony mirrorless cameras, samsung Gear 360
familiar with Sourcecontrol workflows (git)
knitting, sewing, secretly a filmcritic,
baking, travelling, bringing cute characters
to life, teaching, making people smile
work experience
freelance illustration and logo design
at Knight Of The Night
2D animation and compositing
internship at Trickstudio Lutterbeck
6 months, Cologne
compositing and VFX supervision
trainee at ARRI Media
6 months, Berlin
freelance compositor and VFX artist
at ARRI Media
freelance multimedia designer
and VFX artist
Freelance Motion Designer Alive Film MCS
documentation lead / digital generalist
emphasis on Unity, 3DS Max and After Effects at prefrontal cortex GmbH
lecturer at Hochschule Harz
2D animation / motion design
and media production
Juror at the Youth Film Award Baden-Württemberg
Unreal Fellowship for Virtual Production
freelance animation and character design
for the children's short film "The Island-fox"
Freelance 3D and 2D Asset creation for AR for DEPARTD GmbH
Freelance 2D Animation for the digital
Trading Card Game Synergy of Serra
education
Bachelor of Arts (BA) 1,6
Burg Giebichenstein Kunsthochschule Halle
MM|VR-Design
Master of Arts (MA) 1,8
Burg Giebichenstein Kunsthochschule Halle
Multimedia Design