Intensive Training in Virtual Production
I had the honor of taking part in the Unreal Fellowship Summer 2020 as one of 100 participants from over 6.000 applicants. An intensive crash course in Virtual Production using Unreal Engine 4.
The Unreal Fellowship was a four-week intensive training using the Unreal Engine for Virtual Production.
The goal was to produce a short video sequence while simultaneously learning to use the Unreal Engines' diverse set of tools and real-time filmmaking techniques.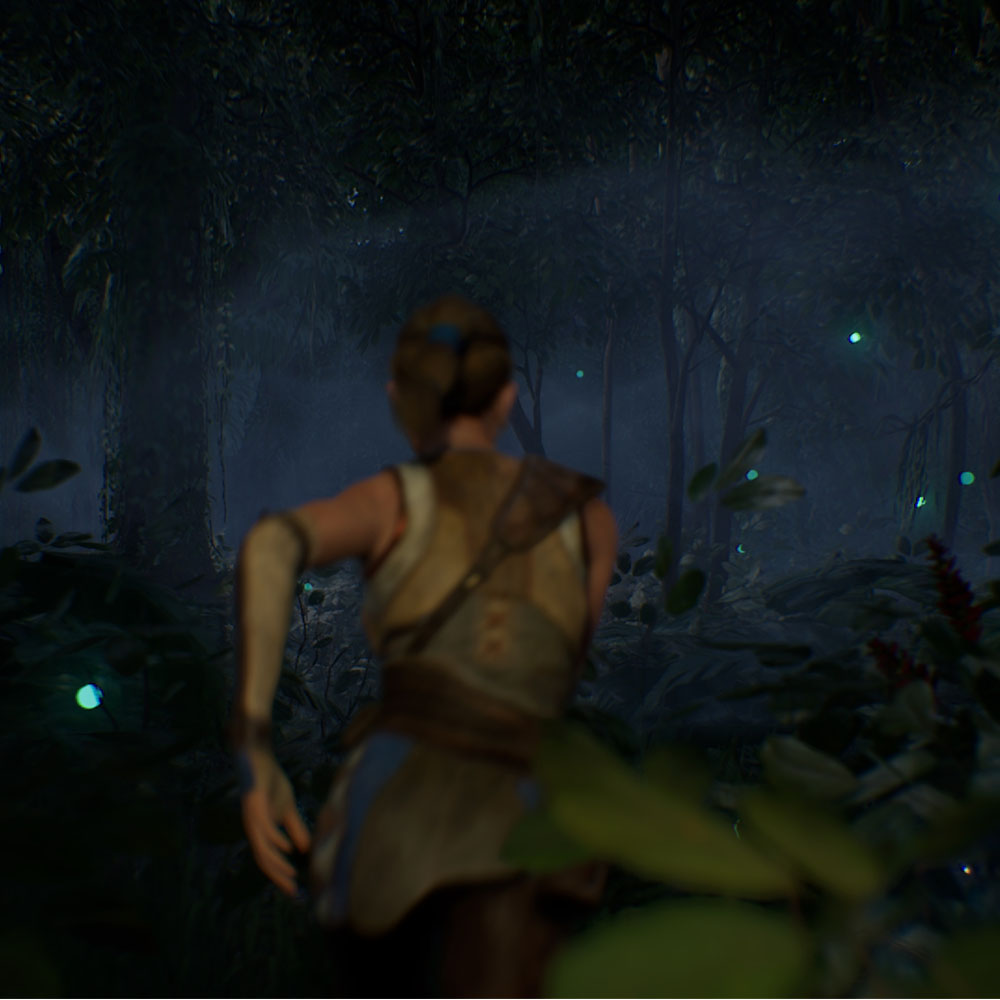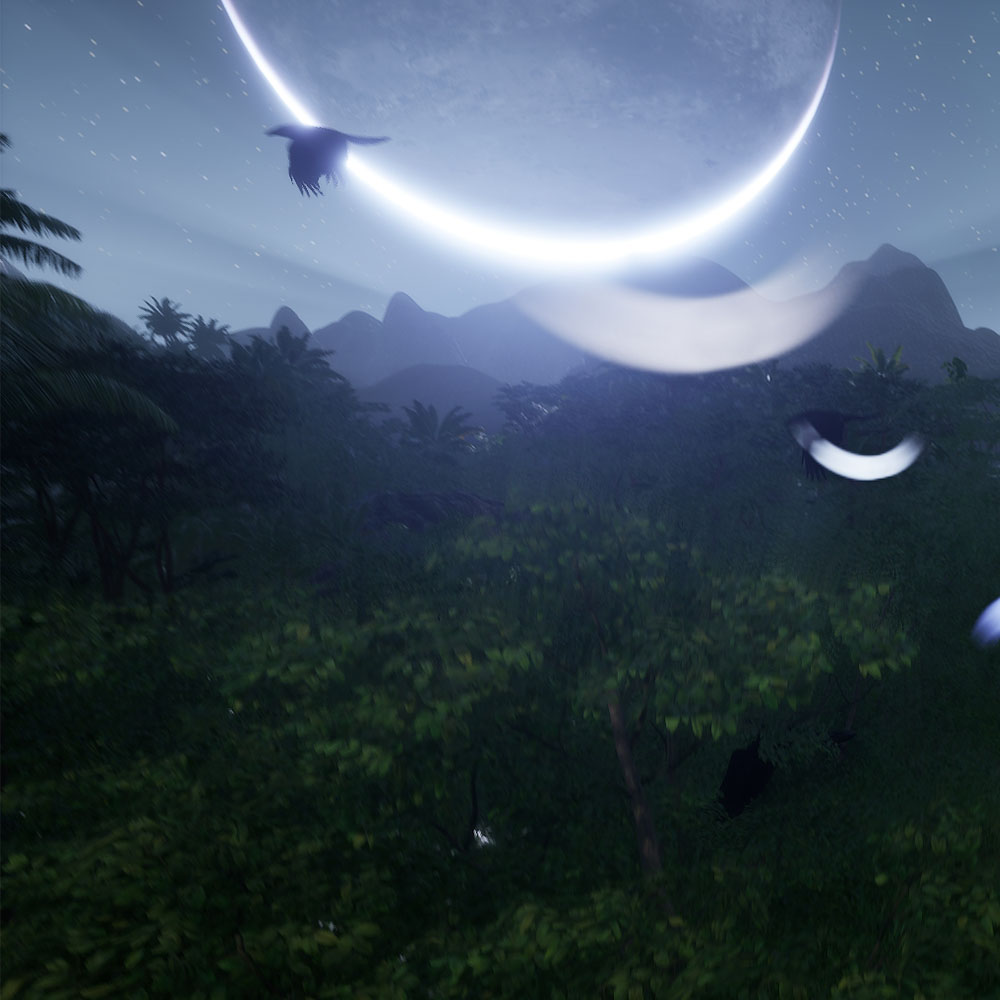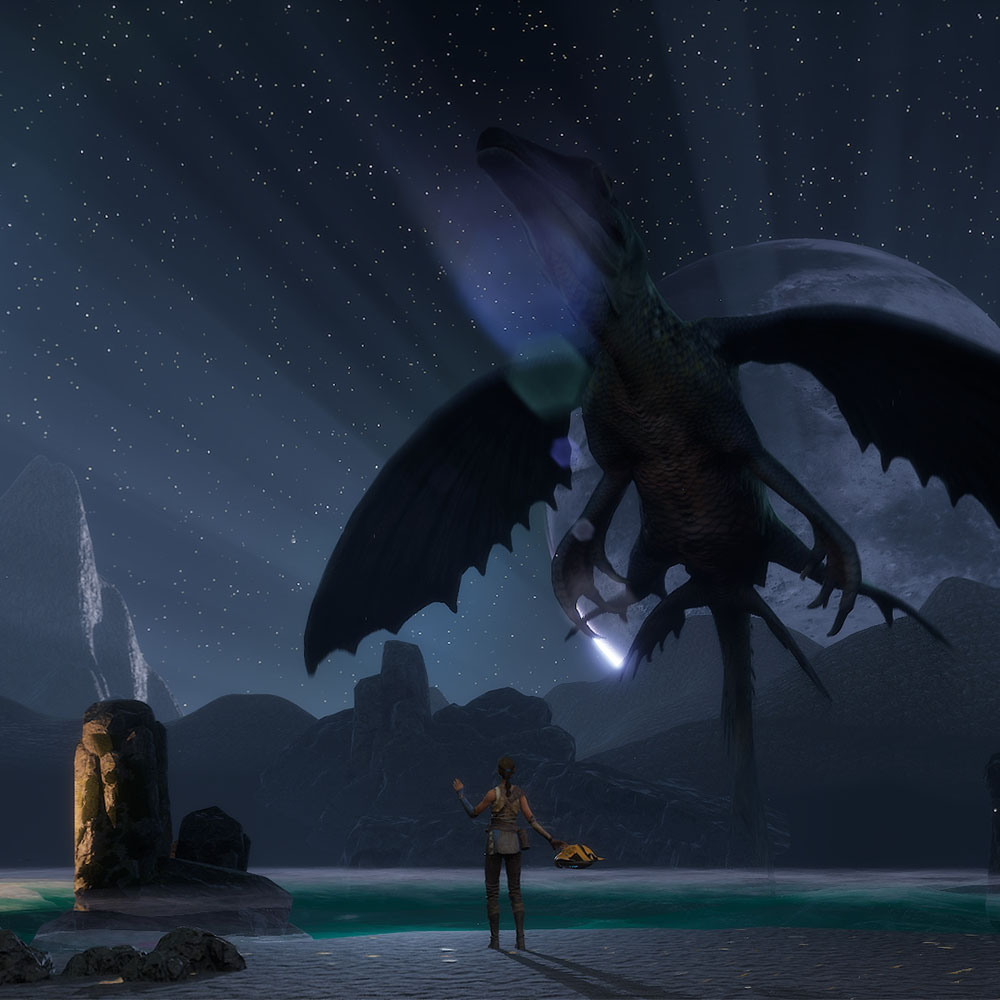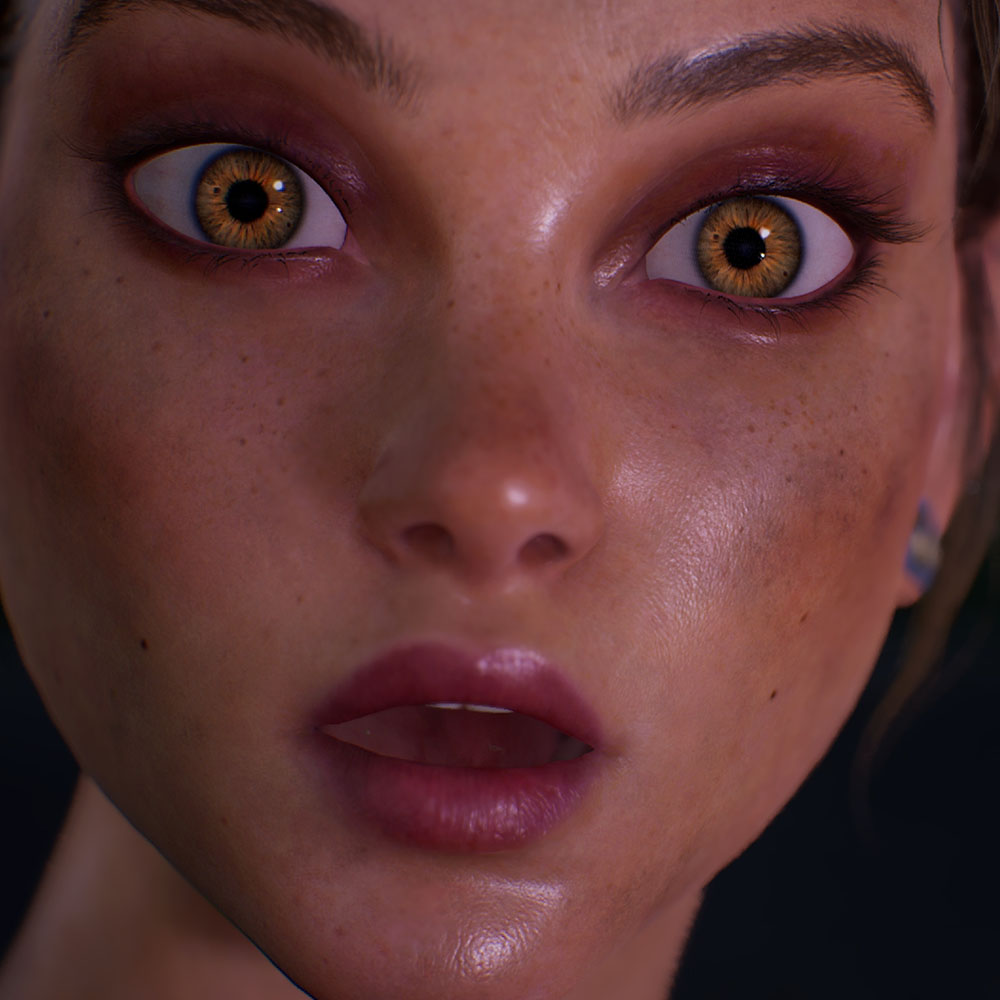 The character "Echo" and an assortment of motion capture data were provided to us for our final sequences. I had to tweak some of the motion capture clips, using the built-in animation tools in order to make them fit my story, as well as adjusting the character provided.
Some additional assets were designed by me and modeled by Marvin Podsendek; the majority of the assets were free or paid items obtained from the Unreal Marketplace and Quixel. Using those assets I created the terrain in Unreal and proceeded to set dress and light it.
The way leading up to the final short was paved with lots of fun experiments as well as concept work and glitches. But thanks to a helpful and wonderfully encouraging community, no one needed to walk it alone!