Easter-themed animation
For easter 2020 Marvin Podsendek and I decided to do something special. For the second time in a row we took the amazing illustrations of Ramona Wutschner and transported them into another medium!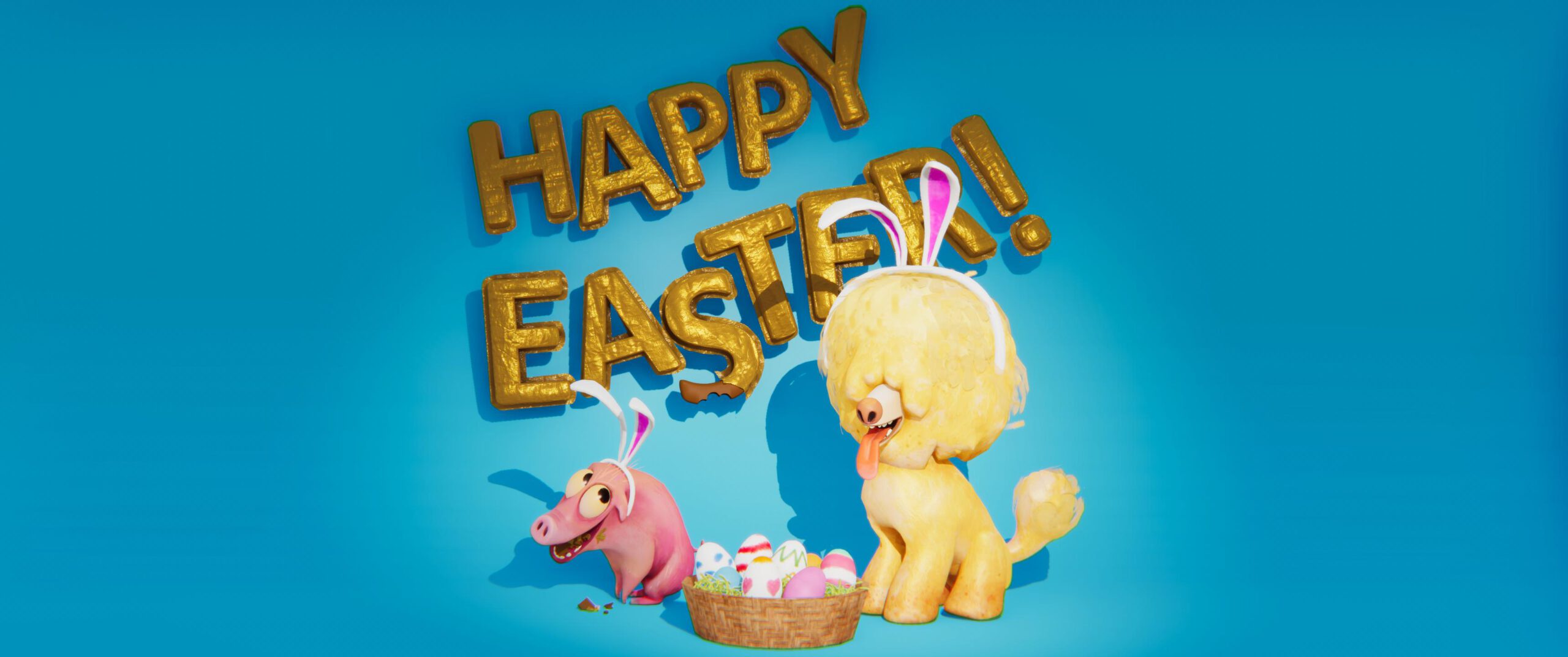 Our self imposed brief was to each recreate one character in 3D.
I chose the piglet and decided to make him completely poseable, rather than just modeling the same pose that can be seen in the illustration below.
The goal was to go through the whole character creation pipeline in two days. Starting from 3D-modeling in 3ds Max, then texturing in Substance Painter, going back to 3ds Max for skinning, rigging and animation. The final render was done in realtime using Unity's HDRP pipeline.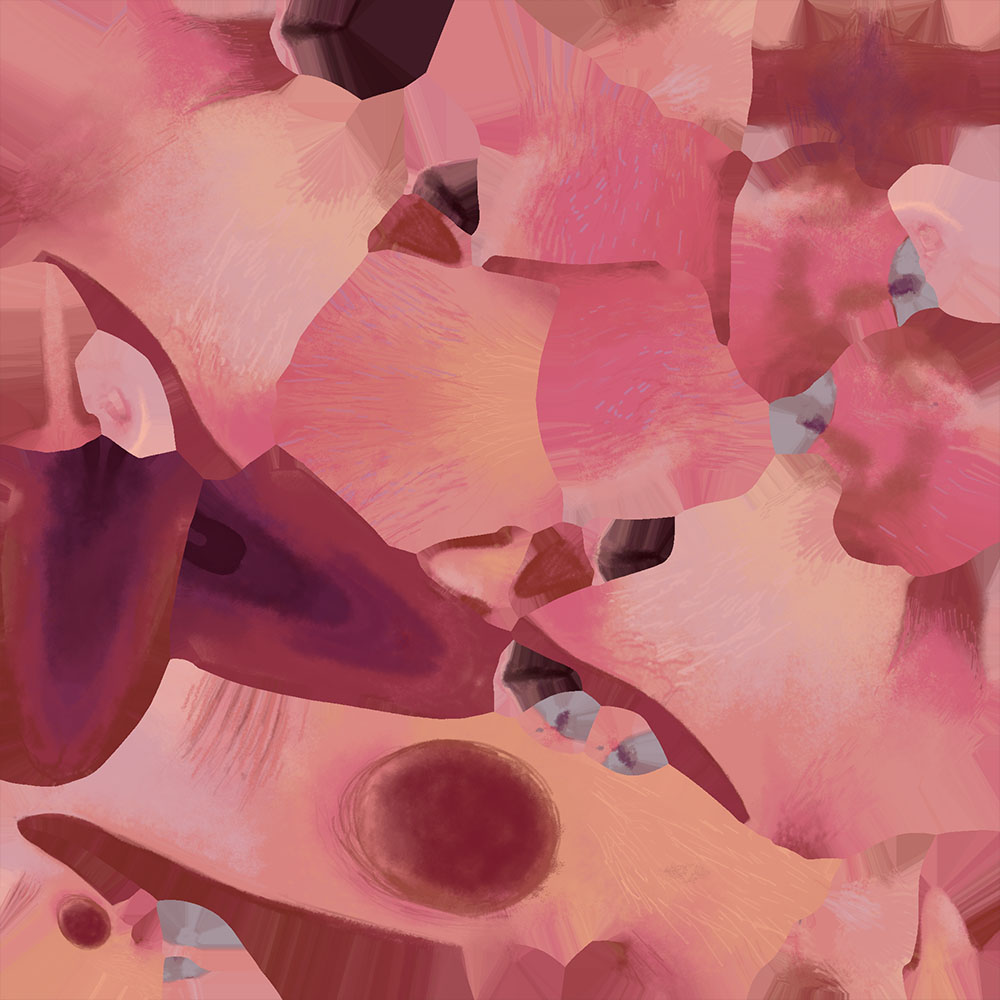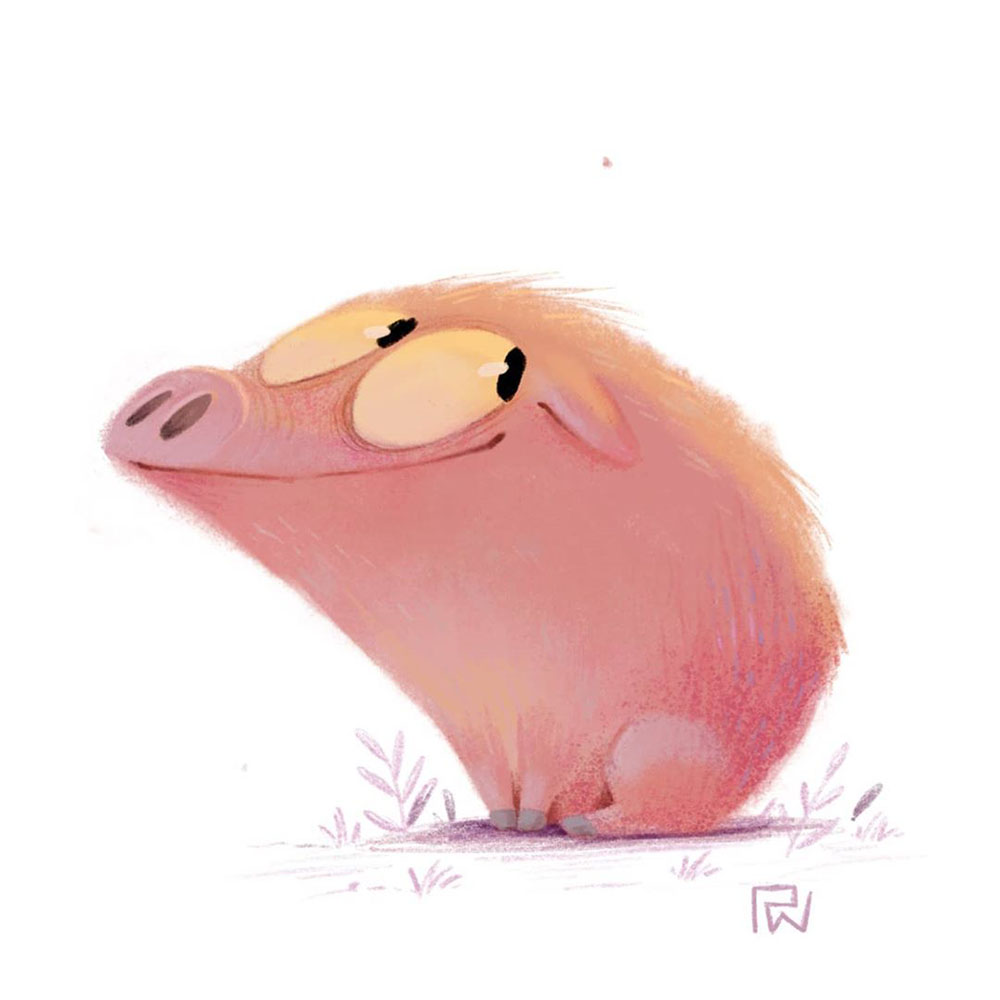 My personal goal with both "Frog and Dog", as well as "Pig and Poodle" was to expand my surfacing knowledge by adding a new tool to my repertoire: Substance Painter.
Recreating a 2D hand-drawn aesthetic in 3D proved to be a fun, but challenging experience. Certain technical aspects were trickier than expected due to the rendering method we chose. Some rigging techniques i was used to from 3ds Max unfortunately did not translate too well to Unity, but with a little ingenuity and clever workarounds I was still able to achieve the result I was looking for.