Full-body VR Experience
A study in immersion. Discover an otherwise intangible part of Bulgaria's cultural heritage using your head, hands and feet!
My goal for this rather personal project was to create a VR Experience that lets the player actively partake in a genuine bulgarian tradition called "Surva", where young people create and don their own costumes to scare off evil spirits.
Information about the real-life rituals associated with "Surva" are spread throughout the experience in order to create awareness for an otherwise intangible cultural heritage that is strictly seasonal and only takes place once a year in a remote location in Bulgaria.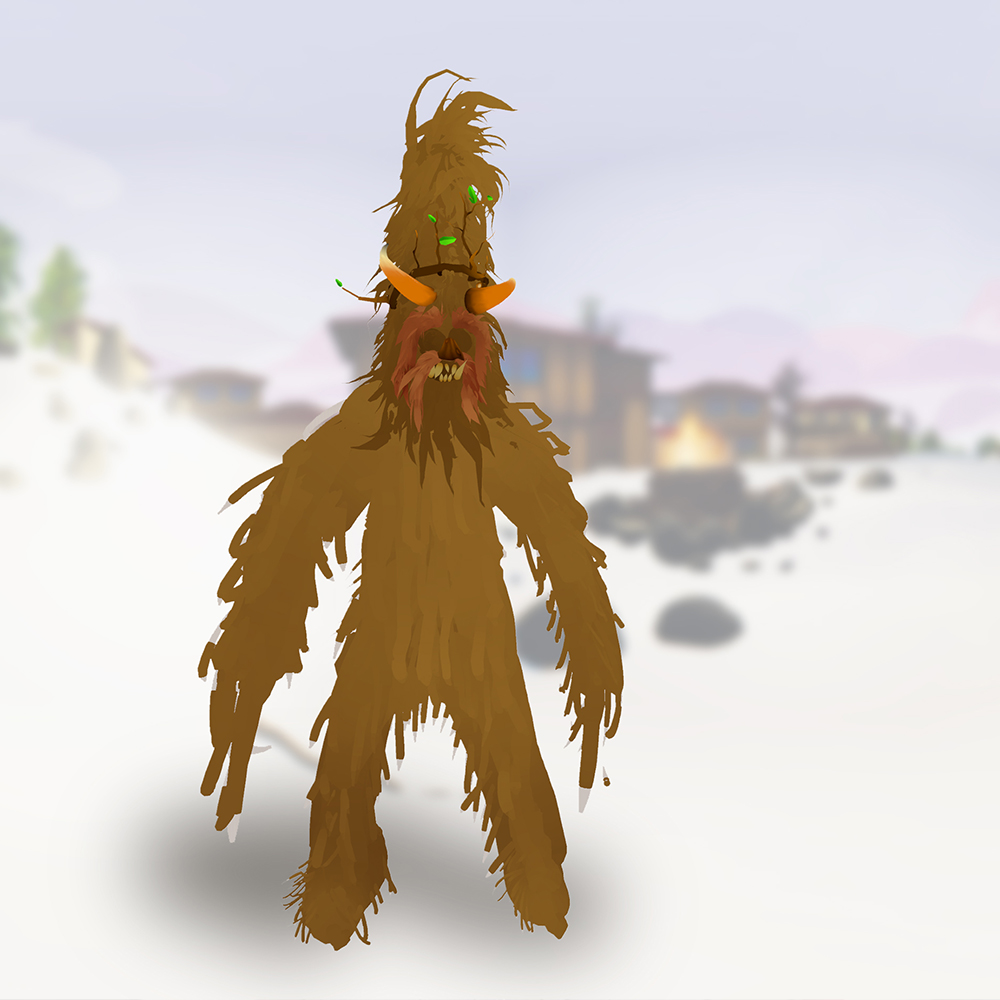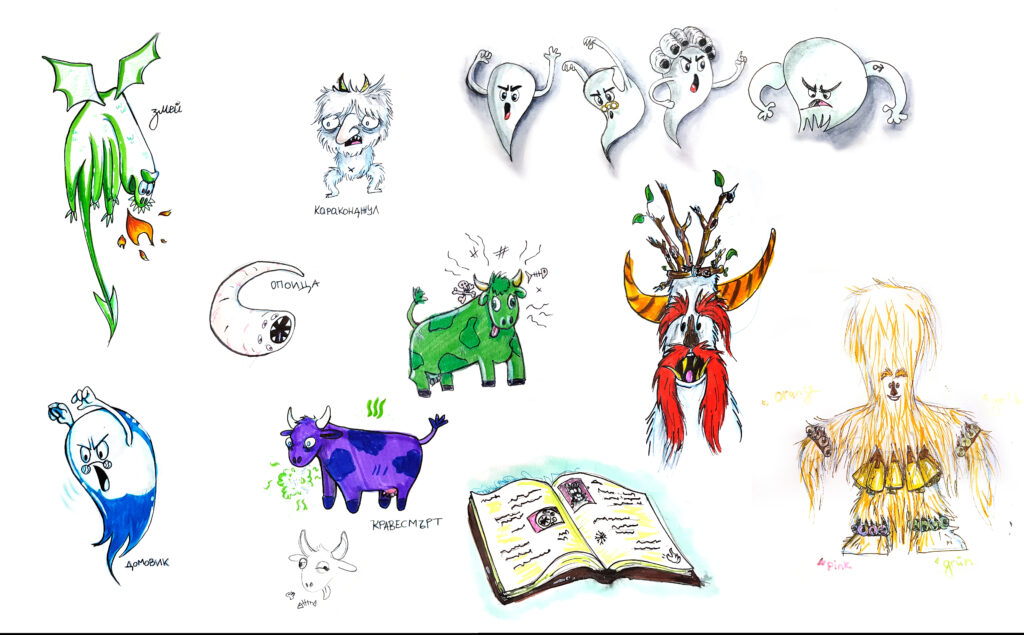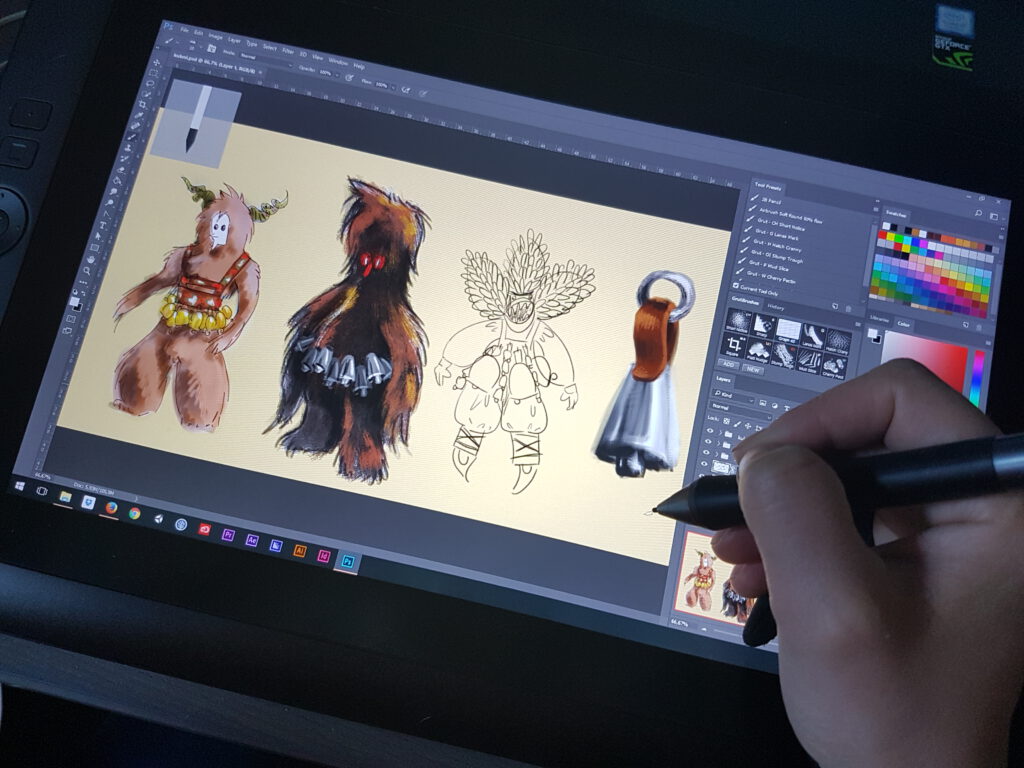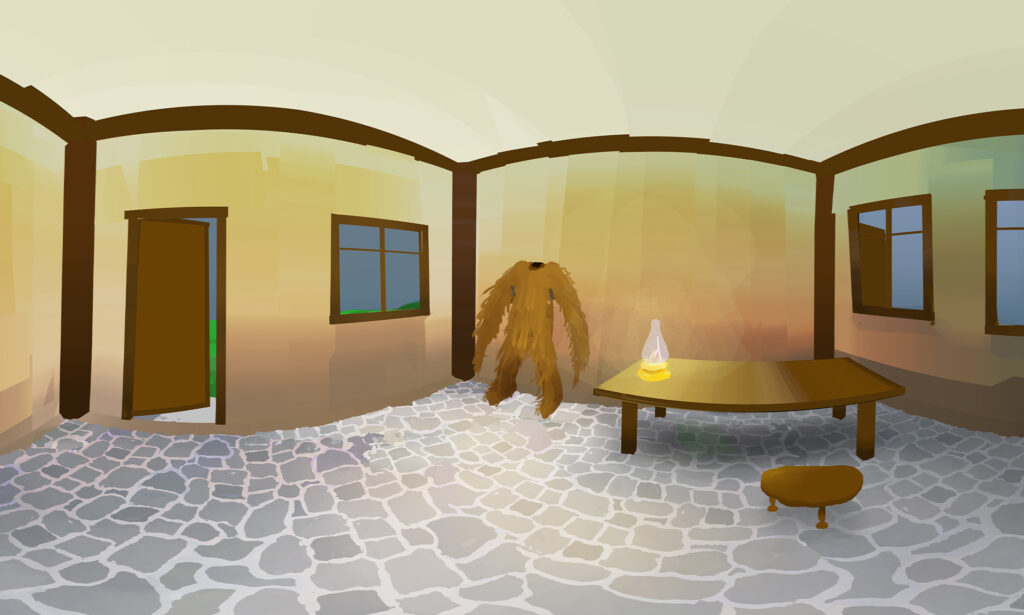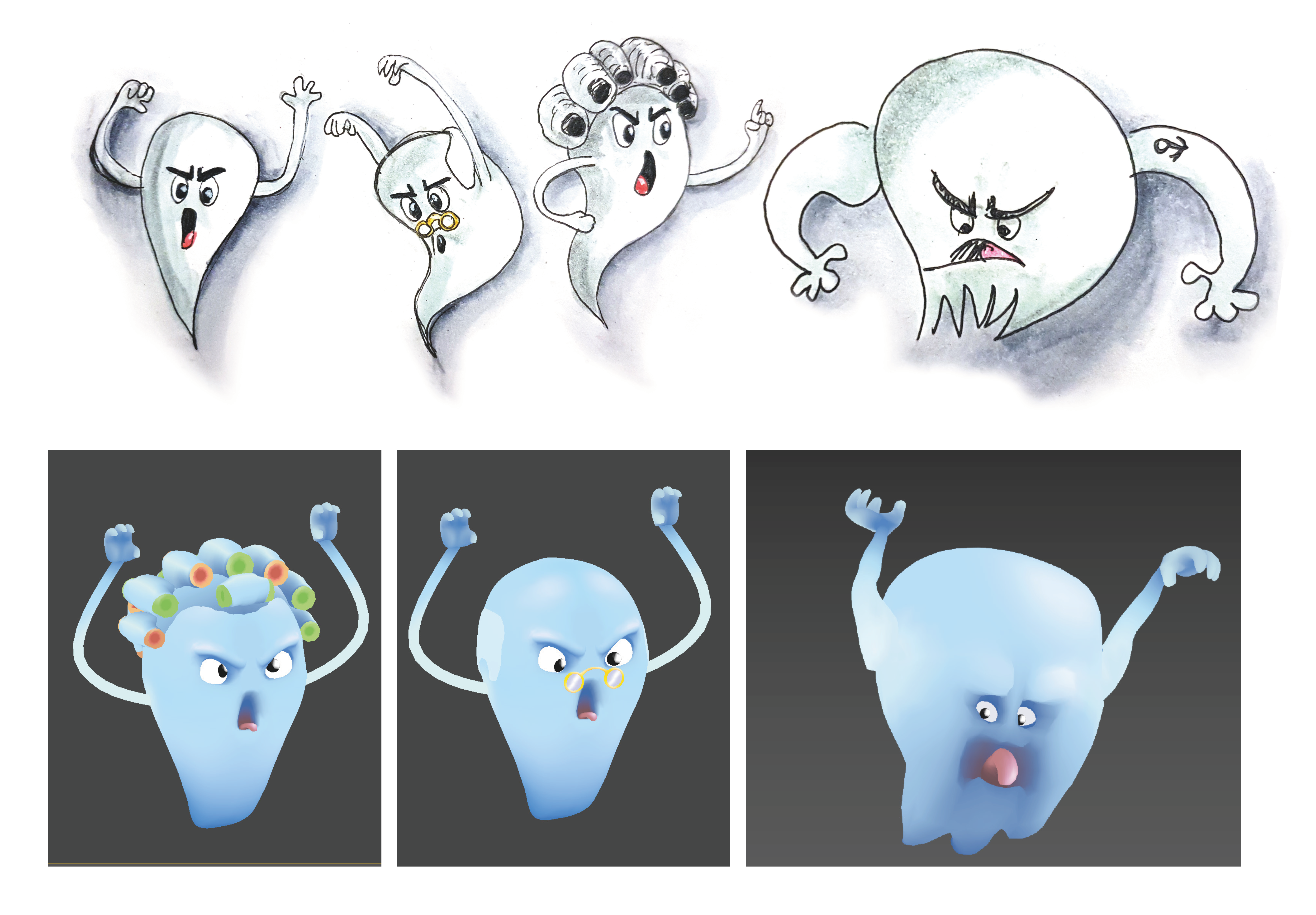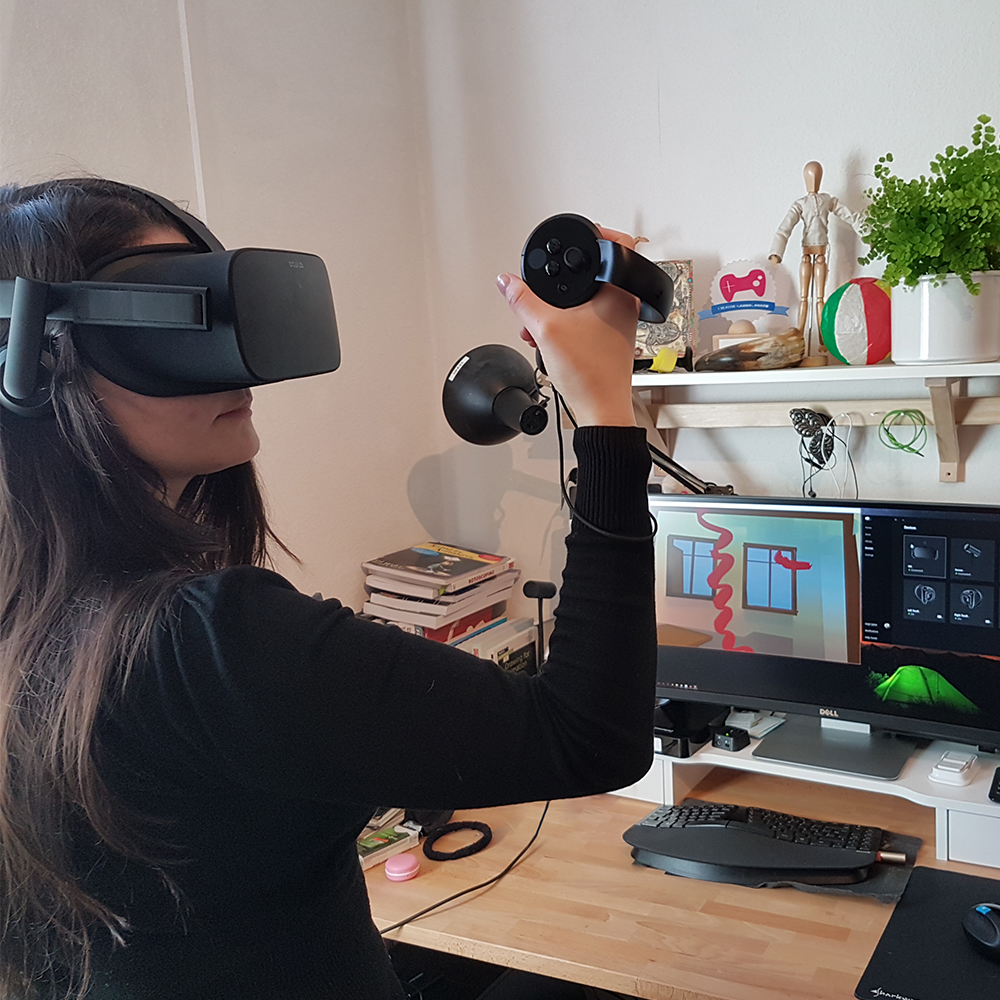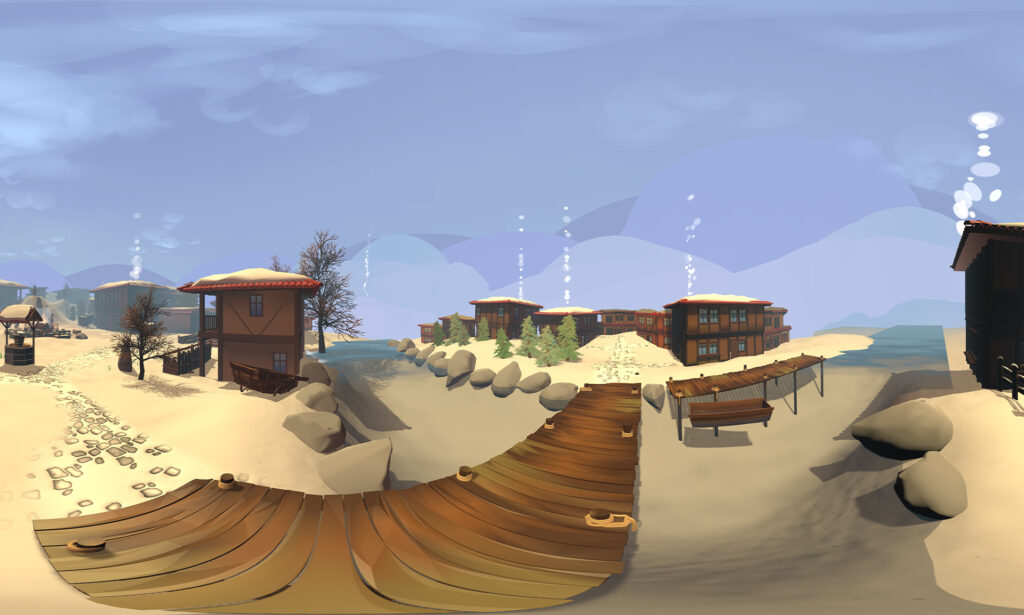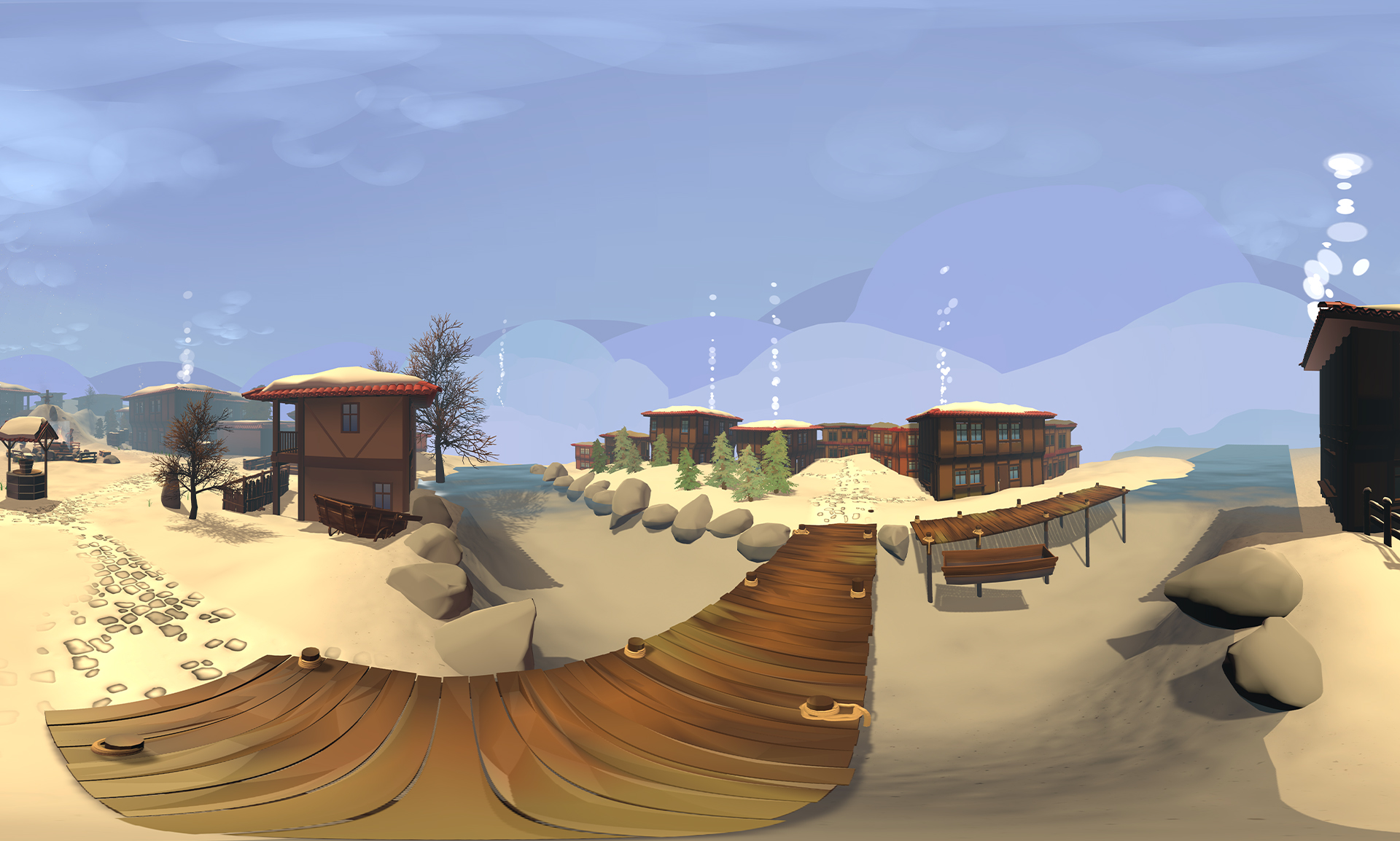 The conclusion of a semester's worth of work is the full-body mini-game KUKER. Through the magic of VR, you as the player must dance to ensure the safety of your village! Face the ghoulish ghosts haunting your neighbours with virtual bells strapped to your body which shoo away the wrathful wraiths with each sound they make!
To make sure that the "performance" of the players in VR is consistent with its' fun and light-hearted tone, i wwent for a hand-drawn aesthetic for the game. Hence, a big part of the assets were drawn using Oculus Quill as my primary DCC.