Christmas Special
This is the Christmas edition of turning one of Ramona Wultschner's illustrations into 3D animated characters.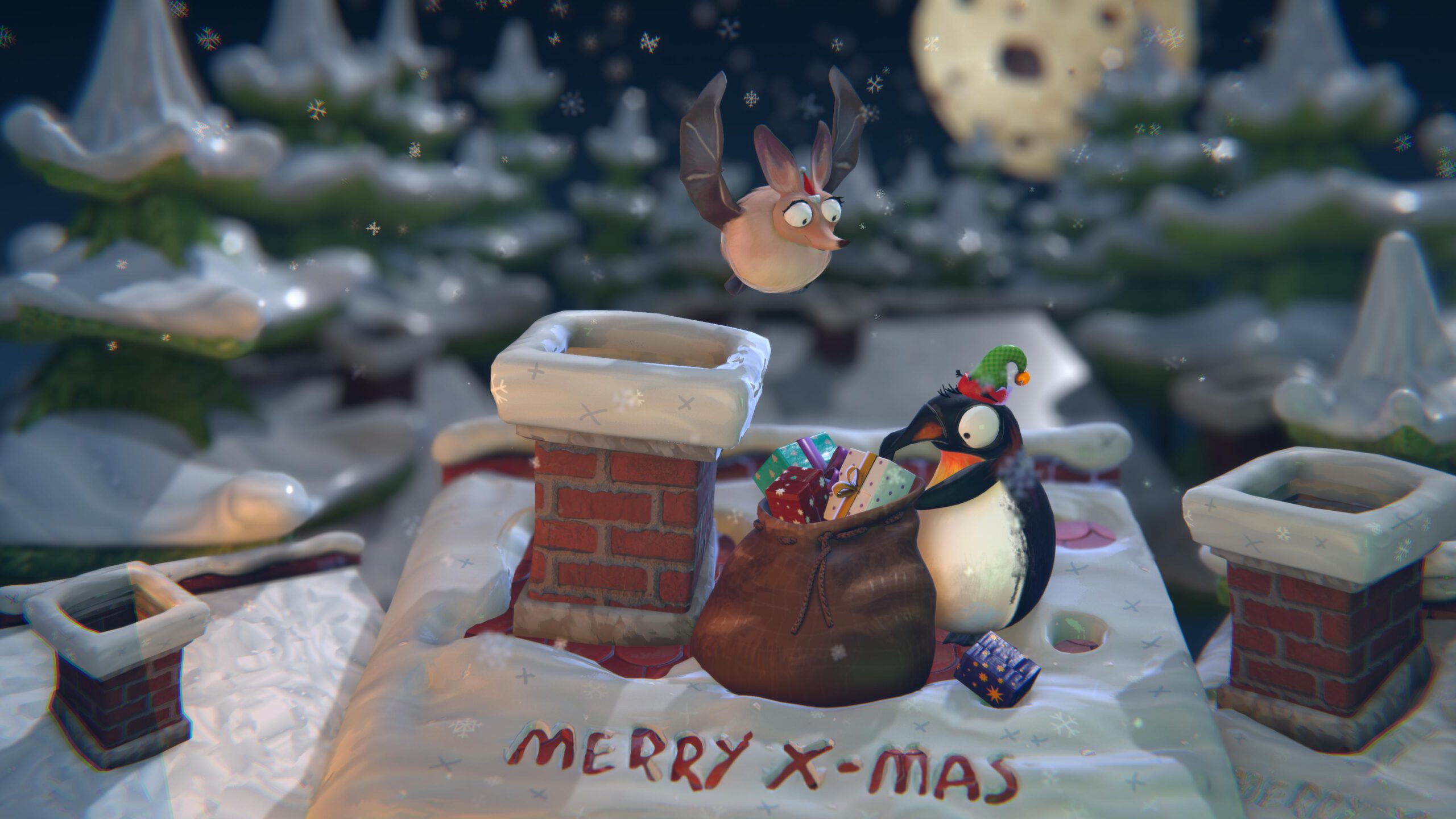 Marvin Podsendek and I set ourselves the challenge of recreating the adorable characters Ramona Wultschner paints in 3D as well as possible. We started on a whim by creating Frog and Dog, a few months later, right in time for Easter we made Pig and Poodle and the third installment of the same exercise was this adorable duo of Santa's helpers.
I chose to challenge myself with a flying character since rigging wings was an interesting venture to go into. Another topic I wanted to explore was creating the furry texture of the bat's body.
Just as in the last two animations, the environment assets were created by Marvin, and we both worked on the composition and lighting in Unity. Audio for this Christmas special was done by me. The moon in the back is a Pancake I made as a Christmas breakfast and we thought it would be a cute, no pun intended, easter egg.